Joe St. Anthony
Broker
Owning our own company, we pride ourselves in providing "exceptional service" to our clients. I have over 20 years experience in Human Resources with a masters degree in Industrial Relations. I enjoy working with people, establishing a solid business relationship and applying professional knowledge and judgement to the transaction. As a Broker I continually update my knowledge and skills to provide you with the best possible service. I enjoy football, especially Notre Dame football. We get down to South Bend at least once a year and have season tickets to the Minnesota Golden Gophers. I also enjoy sailing and golf. Call me today for any of your Real Estate needs.
Contact Joe at: Address: 119 West 50th Street, Minneapolis, MN 55419, Phone: 612-822-2371, Email: info@rjssold.com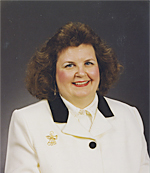 Debbie St. Anthony
Realtor
I am upbeat, energetic and a good negotiator! I will work hard for you. I enjoy people and real estate. I have over 20 years experience as a nurse and in nursing education. As a result I care about people. I will educate you every step of the way and work hard to get the best for you, whether buying or selling. In my spare time I enjoy playing the piano and violin as well as walks around Lake Harriet. It is our goal that when you call you get a real person, not just voice mail. Call me today. I can help and we will have fun along the way!
Contact Debbie at: Address: 119 West 50th Street, Minneapolis, MN 55419, Phone: 612-822-2371, Email: info@rjssold.com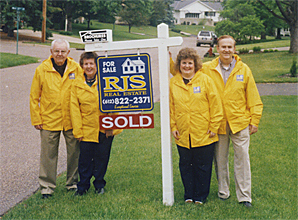 RJS Real Estate is at your service. We're big enough to do it all, yet small enough to never lose the personal touch. We're with you all the way. Please use our website as your tool. Complete the Custom search section on your Dream Home and the system will present you with current listings and newly listed properties as they become available. Use the mortgage calculator to estimate payments.
Full Property Search & Internet Coverage
Featured Web Site Listings
Professional Home Inspection and Closing Liaison Excellent career opportunities for experienced agents
We're happy to hear from you and glad to answer your questions. Call us or send us a message at any time. For a no-obligation market analysis of your home, just send us a message or give us a call. We look forward to hearing from you!